Small businesses throughout the country have been hard hit by the challenges of the past year. Sadly, many have cut back or closed. To help offset the impact, EXIM implemented relief measures for U.S. exporters and financial institutions affected by the COVID-19 pandemic, including small businesses.

But in the midst of such adversity, some companies demonstrated resiliency and creativity by embracing exporting as a way to survive and thrive. Nuance Solutions and Nulo Inc. are two companies that expanded their exports and grew revenue during the past year. Here are their stories.
Nuance Solutions: Thriving through Adversity
Founded in 1972 by John J. Flanagan Sr., Nuance Solutions is a chemical development and manufacturing company based in Chicago, Illinois. With 65 employees, the company manufactures and distributes products for industries including agriculture, food service, grocery, industrial distributors, retail, and specialty manufacturers.

In 2020, Nuance pivoted to confront the challenges of the pandemic. As an essential business manufacturing cleaning products — including disinfecting and sanitizing products to fight COVID — Nuance split its workers into two shifts so they could continue operating safely.

The family-owned and family-operated company recently expanded its market reach to multiple locations in China, but it needed a way to alleviate the risk of offering open account credit terms to newer customers. Working with EXIM registered insurance broker Trade Credit Insurance Agency LLC, the company turned to EXIM for an export credit insurance policy that protects the accounts receivable generated by international sales from nonpayment by foreign buyers. As a result of increased demand for its cleaning products combined with exporting to new customers in new markets, Nuance grew its revenue and added five jobs during the pandemic year.

Jim Flanagan, Nuance Solutions' CEO, offers this advice to other small businesses: "As with any business decision, you must consider the risks and benefits associated with each opportunity. Small businesses should consider the financial impact of the risk and cost of carrying foreign receivables. In our situation, we were able to mitigate the exposure risk by securing a policy with EXIM Bank."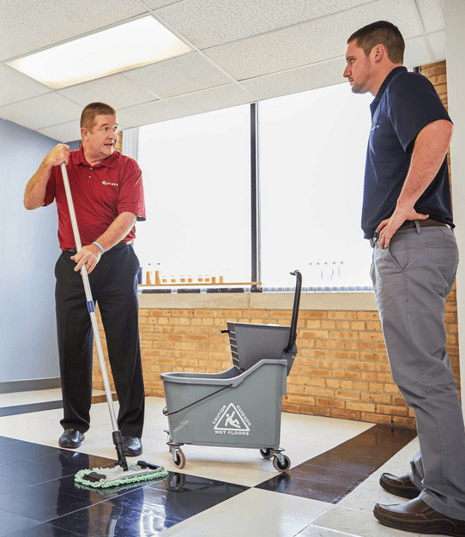 Exporting helped Nuance Solutions grow revenue and add jobs during the pandemic year.
Nulo Inc.: Continuing to Expand
In 2009, Michael Landa founded Nulo Inc. with a simple goal in mind: creating a healthier line of foods and a better life for his dog, Max. Since then, the premium pet food company based in Austin, Texas, has become one of the fastest growing brands in the industry, helping dog and cat owners make responsible choices.

Drawing on Landa's roots as a longtime competitive swimmer, Nulo partners with swimmers and other athletes who share their pets' stories, ranging from swimming legend Michael Phelps to Olympic figure skater Tara Lipinski to NFL player Jordan Hicks.

In 2018, Nulo began expanding into select international markets. The small business now exports to six countries and plans to add four more. The company has consistently grown sales through exporting, and in 2020 partnered with a new distributor that needed payment terms. EXIM registered insurance broker United Risk Consultants facilitated the authorization of an EXIM export credit insurance policy that enables Nulo to offer credit terms, speed time to market, and minimize the company's risk exposure.

"International markets offer exceptional expansion opportunities to stay true to our brand positioning and purpose," explained Chris Bracamontes, Nulo's director of international sales. "In spite of the many operational complexities involved in expanding into new markets, it is worth the effort to deliver the best pet nutrition available to dogs and cats around the world. EXIM offers excellent tools to assist businesses in overcoming the many challenges and complexities of exporting in order to expand into global markets."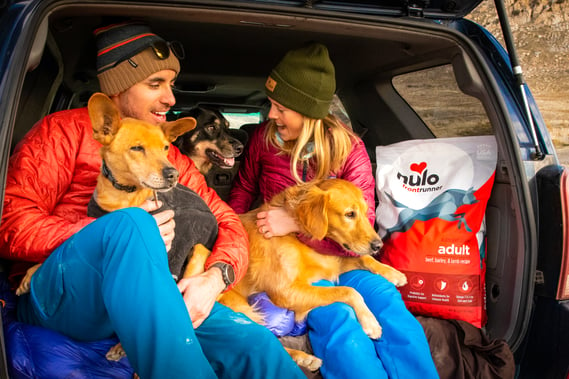 Nulo Inc. has consistently grown sales through exporting.
EXIM Small Business Authorizations Grew in 2020
These are two examples of how exporting can boost revenues and act as a hedge against domestic market conditions. And they're not alone in incorporating exporting into their strategic plan. In fact, from January 2020 to January 2021, EXIM small business authorizations grew by 88 percent, and EXIM support for minority-owned, woman-owned, and veteran-owned businesses grew by 123 percent.

The U.S. market is big, but the world market is bigger. Hundreds of thousands of U.S-based small businesses have gone global, and now is as good a time as any. Request a no-cost consultation with your local EXIM representative to explore your opportunities today.