In 2022, EXIM launched a new tool designed to unlock financing opportunities for U.S. exporters — including small businesses — that will increase their global competitiveness and support American jobs.
The Make More in America Initiative will make EXIM's existing medium- and long-term loans, loan guarantees, and insurance available for export-oriented domestic manufacturing projects. The new program — approved in April by EXIM's Board of Directors — is part of a whole-of-government effort to strengthen America's supply chains.
"The Make More in America Initiative will create new financing opportunities that spur manufacturing in the United States, support American jobs and boost America's ability to compete with countries like China," said Export-Import Bank of the United States President and Chair Reta Jo Lewis. "The global pandemic and other recent events have exposed supply chain gaps in critical sectors like advanced manufacturing and renewable energy. EXIM's Make More in America Initiative will be a key tool in tackling these issues, and it will ultimately help America manufacture more and export more."
EXIM President and Chair Reta Jo Lewis highlights the Make More in America Initiative. You can also view the video here.
EXIM Financing to Strengthen Supply Chains
Many American manufacturers — especially small- and medium-sized businesses — struggle to obtain the financing they need to compete for global sales. With a mission of supporting American jobs by facilitating U.S. exports, EXIM is ready to assist companies of all sizes and all types with export finance solutions that will help them grow.
The Make More in America Initiative will build on EXIM's current products and services, providing access to capital needed to fill critical supply chain gaps. The initiative will have particular focus on small business exports ­— including companies owned by minorities, women, veterans, and those with disabilities (MWOBs) — as well as exports that are environmentally beneficial or transformational.
For more information about the Make More in America Initiative, please contact Domestic.Finance@exim.gov.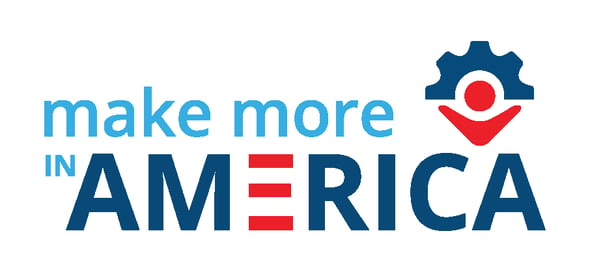 To find out how EXIM can help your business compete in the global marketplace, schedule a free consultation with a trade finance specialist and launch your export journey today.