On Veterans Day, the Export-Import Bank of the United States is pleased to join the nation in remembering the men and women who have served our country with honor and bravery. We are grateful for all they have done for our country, and their service is an inspiration for all.
For veterans operating a small business, exporting American-made products offers a proven path to success that capitalizes on their global experience and military skills to reach the vast consumer base outside the United States. EXIM can help veteran-owned businesses on this journey, with trade finance tools needed to begin or expand the export of both goods and services to new markets.
EXIM's Minority and Women-Owned Business Division (MWOB) works to spread the word about export financing to underserved communities. The MWOB team partners with organizations that have a minority trade focus to create opportunities for U.S. companies that are owned by veterans, minorities, women, people with disabilities, and the LGBTQ+ community along with rural and startup businesses.
In celebration of our nation's veterans, you're invited to join EXIM's MWOB team for a free special event on Wednesday, November 29, 2023, at 2 p.m. ET:
Veterans and Military Family Appreciation Month with EXIM
You will learn about EXIM's financing tools and services as well as strategies for successful exporting. We'll bring together a select group of accomplished entrepreneurs and resource providers in the veterans business community to discuss their professional experiences, lessons learned, and supporting programs.
Don't miss this opportunity to learn about the help available from the federal government and its partners — register today!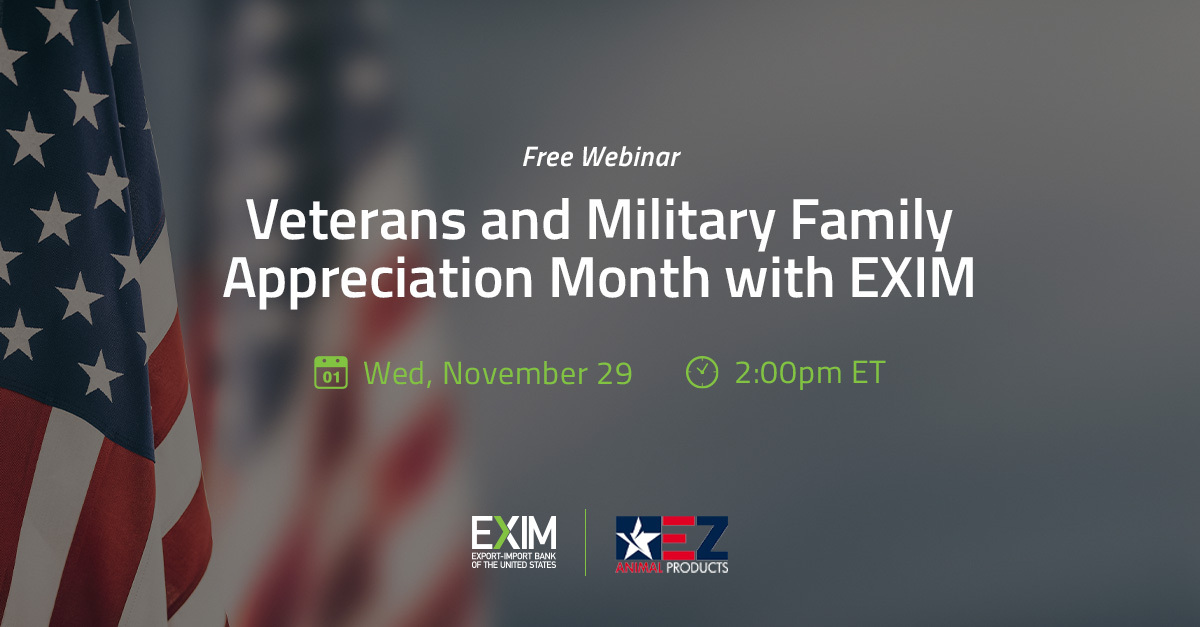 To find out how EXIM can help your business compete in the global marketplace, schedule a free consultation with a member of the MWOB team and launch your export journey today.