The Export-Import Bank of the United States (EXIM) the Vermont Agency of Commerce and Community Development and Darn Tough Vermont®, a Made in Vermont company that makes premium all-weather performance socks, held an educational webinar to inform small businesses on the advantages of exporting, and the resources available to help them.
The Vermont webinar marked completion of EXIM's All America Initiative an effort launched in May 2019 to hold educational and outreach events in all 50 states, the District of Columbia, and five U.S. territories to highlight how American companies can utilize EXIM support to grow their business through exporting.
During last week's virtual event, EXIM Chairman Kimberly Reed discussed how Vermont businesses, particularly small businesses, can leverage EXIM's financing tools and resources to increase their international sales, showcase their "Made in the USA" products, and sustain American jobs. She also underscored EXIM's COVID-19 (coronavirus) relief measures for U.S. exporters and financial institutions to enhance the agency's existing programs.
Darn Tough, headquartered in Northfield, Vermont, manufactures premium all-weather performance socks.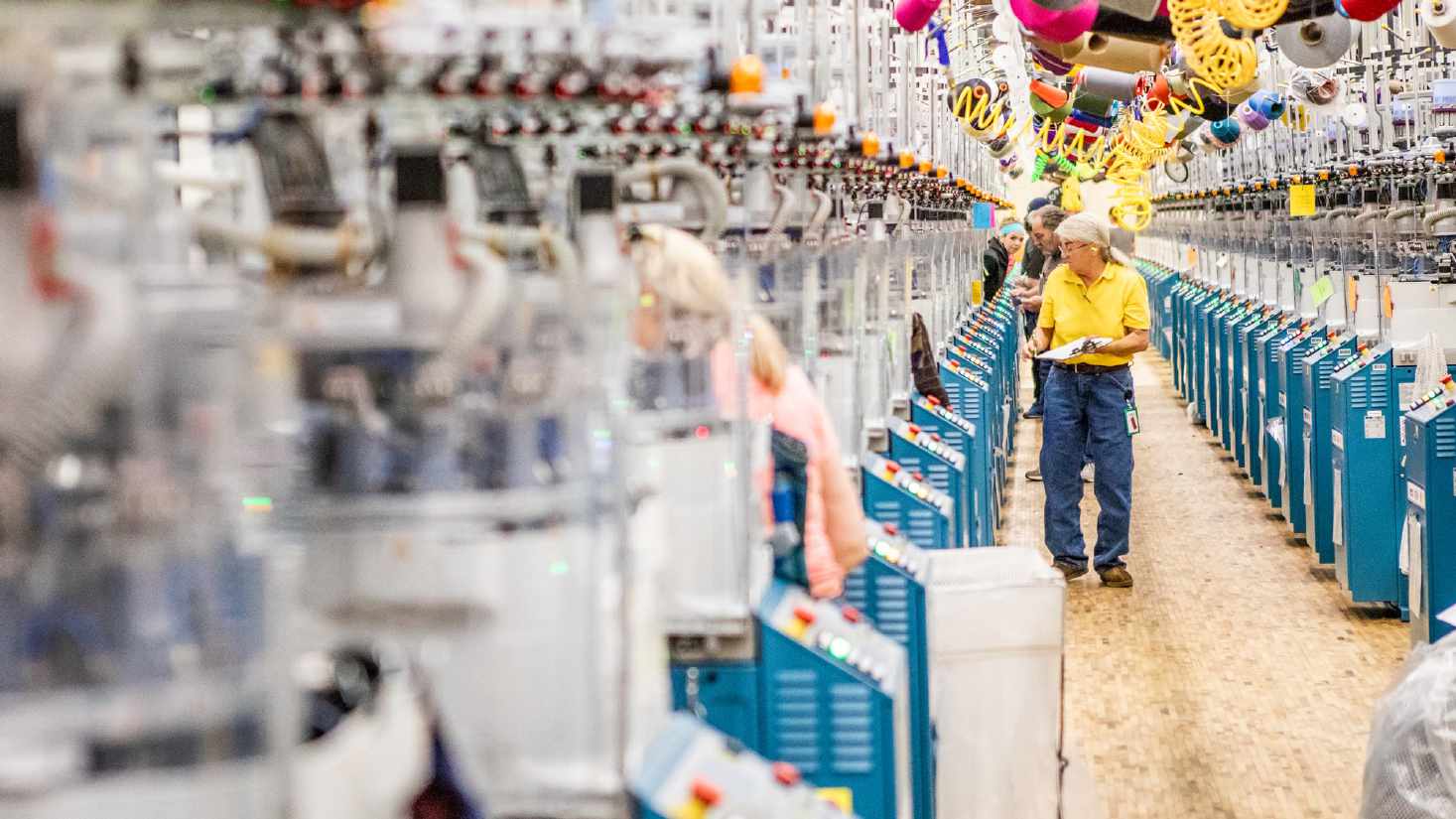 With support from their EXIM registered insurance broker, Meridian Finance Group, the company relies on EXIM's export credit insurance to support sales to more than a dozen distributors covering nearly 30 countries throughout Asia, Europe, and North and South America as it works to achieve worldwide brand recognition and increased growth in international markets. EXIM's charter includes a congressional mandate to support the U.S. textile industry and manufacturers such as Darn Tough.
"Working with EXIM has enabled Darn Tough to expand internationally with confidence while safeguarding one of our highest risk areas – receivables! Protecting this aspect of our business brings peace of mind and allows us to focus on customer experience and developing a strategy to bring our socks to new marketplaces," said Joe Nocito, international sales manager for Darn Tough, who spoke during the webinar.
Vermont Agency of Commerce and Community Development Secretary Lindsay Kurrle also took part in the event, discussing how Vermont businesses can expand their exporting opportunities.
The speakers outlined opportunities to support small businesses with EXIM's export financing, enabling them to increase current sales or expand into new markets. By partnering with EXIM, exporters can mitigate the risk of nonpayment on international sales, offer open account credit terms to foreign buyers, and access working capital loan guarantees.
For more information about EXIM, please request a consultation with your local EXIM representative today.