August is recognized as Black Business month dedicated to African-American owned businesses. This blog post highlights two EXIM customers that are African American small business owners, Benjamin (Ben) Moore (ATMOS 360 Manufacturing) and Augustus Pela (LeapEnergy USA).
Moore and Pela enlisted the services of the Export-Import Bank of the United States (EXIM), a federal government agency headquartered in Washington, DC, to provide export finance assistance to their companies. EXIM has a dedicated group of specialists who work with minority, women, veteran, and disabled-owned businesses (MWOBs) to help them access EXIM financing. The MWOB group seeks to engage minority, women, veteran-owned and businesses owned by people with disabilities that are interested in exporting their goods and services, educate them regarding the availability of EXIM financing, and increase the total amount of financing to support exports from these businesses. EXIM has established long-standing partnerships with organizations that have a minority trade focus and are dedicated to working with the agency to educate and raise awareness about its opportunities for exporters.
Moore and Pela agreed to be interviewed for this blog post as part of EXIM's activities in support of Black Business month. Following are some highlights of their small business experiences and a few pieces of advice to other small business owners.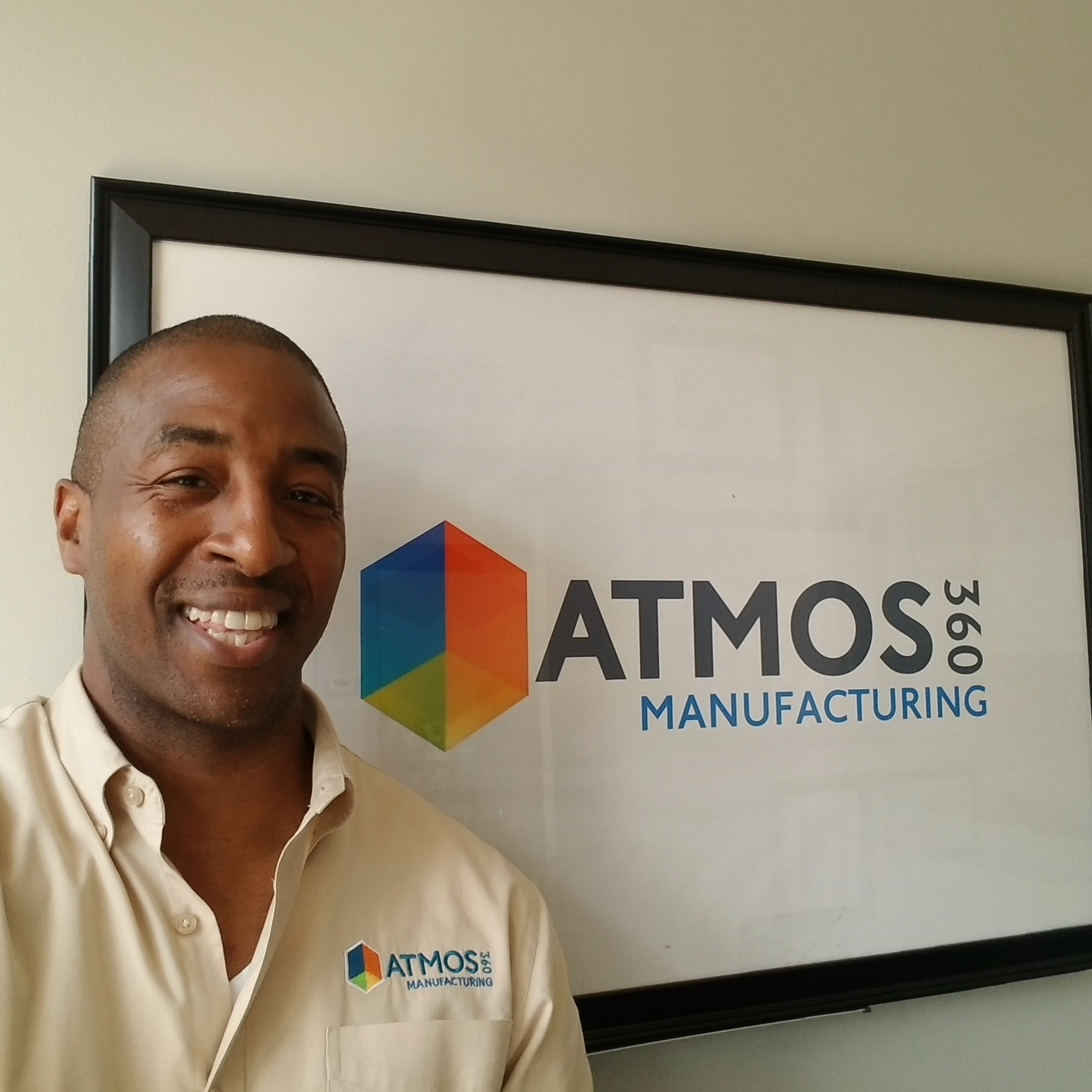 ATMOS 360 Manufacturing, based in Cincinnati, Ohio is an industrial air filtration equipment systems company that produces hoods, filters, and other equipment to help contain dust particles and reduce their presence in the air. These types of systems are utilized in a wide range of industries including manufacturing, pharmaceutical testing, pulp, and printing industries.
Before purchasing ATMOS 360, Mr. Moore was working as a business executive at Procter and Gamble (P&G). While at P&G, he saw the value of exporting, but began to miss the excitement of hands-on manufacturing. Moore was acquainted with an owner of ATMOS air filtration system and knew that its systems were in high demand by companies outside of America's borders. Despite this, the company experienced financial difficulties. Mr. Moore seized the opportunity to purchase the company's assets and customer base, and revive the business.
Moore notes that there were many "hard-knock" lessons as a small business owner that he learned along the way. However, he was resilient. He improved the financial outlook by filling backorders for quick sales but knew from his work at P&G that exporting needed to be part of the business plan. Believing that existing customers could provide him access to new customers in similar industries, Mr. Moore developed deeper relationships with large U.S. companies, working with them to install ATMOS 360 air filtration systems into their international locations.
Mr. Moore recognized that ATMOS needed to find a means to offer his customers credit terms while also protecting the foreign receivables that would be created. At the same time, the sale needed to provide cash on-hand. Using an EXIM's Export Credit Insurance policy, Mr. Moore negotiated a percentage of the invoice to be paid in advance while the balance of the invoice would be financed with credit terms. This business model allowed ATMOS to offer competitive sales terms and generate operating cash. The policy also covered up to 95 percent of the outstanding invoice, mitigating the risk of nonpayment by the foreign buyer.
Mr. Moore offers this advice to other small businesses that may be hesitant to expand into international markets, "If you look at the world's population, only 5% resides in the United States, why would you want to limit your company exposure to only 5% when there is a greater growth potential waiting for your product outside of America's borders?"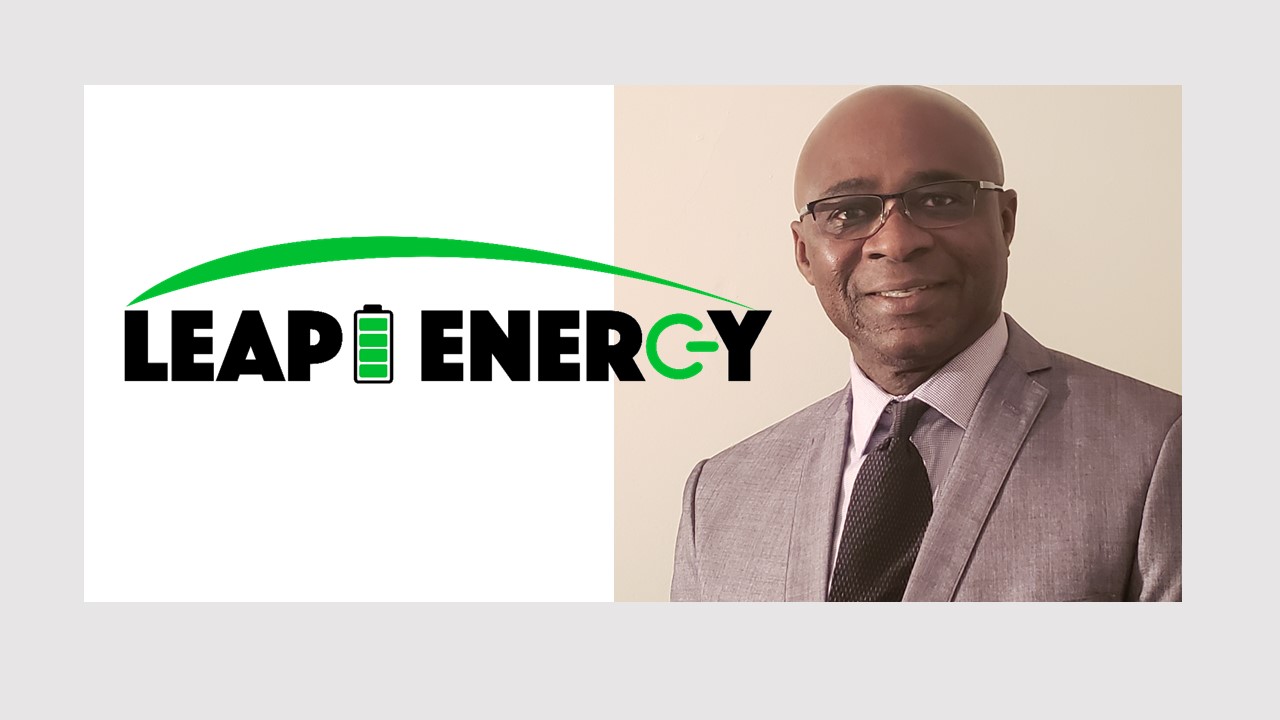 Augustus Pela started LeapEnergy USA based in Jackson, Tennessee, to provide an off-grid cold storage solution for farmers in developing countries to help them extend the shelf-life of their harvest. Exporting was always the primary strategy for LeapEnergy USA. They began by working with the Power Africa initiative, applying for a grant to produce products that help provide sustainable energy sources to African countries.
LeapEnergy USA worked with the U.S. Commercial Service to research the markets in developing countries and decided to begin with Nigeria. As a result, Mr. Pela attended an exhibition in Nigeria where he met prospective customers. While negotiating sales terms, Mr. Pela quickly learned that requiring cash in advance was a deal-breaker for foreign buyers. Using an EXIM Export Credit Insurance policy, Mr. Pela could offer credit terms of 60-90 days, secure in the knowledge that the receivables were covered if the foreign buyer did not pay.
Based on his experiences, Mr. Pela provides this advice to small business owners:
"Develop a unique product and research the market, especially foreign markets for increased revenue growth"
"Use EXIM's Export Credit Insurance to protect foreign receivables from nonpayment by international buyers"
"Have the ability to stay in the export market to gain the greatest revenue growth"
Both Mr. Ben Moore and Mr. Augustus Pela shared their exporting journeys with over 400 registered attendees during a live webinar on August 18. The on-demand webinar, Black Business Month: Opportunities in Trade and Overcoming Financial Barriers can be viewed here: https://grow.exim.gov/webinar-black-business-month
For more information, please request a free consultation with an EXIM trade finance specialist.