Did you know the United States is the largest exporter of food in the world? Have you ever wondered what's the total value of agricultural products the United States exports? Here are some facts that you may not have realized.
In 2020, U. S. agriculture exports were the second highest on record, at a value of nearly $146billion, up almost 7 percent from 2019.
Top agriculture exports were led by soybeans ($25.7billion), corn ($9.2billion), and pork ($6.7billion).
If you are a farmer or producer of agricultural goods, these statistics prove why you should be exporting to expand your markets.
Exporting Resources Available for Farmers
The Minority and Women-Owned Business Division of the Export-Import Bank of the United States (EXIM) in partnership with the National Black Farmers Association (NBFA), and the U.S. Department of Agriculture (USDA), invite you to join a free webinar: Farmers: Expand Your Crops Beyond U.S. Borders with EXIM, USDA, and NBFA. This webinar will feature discussions about advancing inclusive economic growth in the American agriculture sector. You will hear from speakers with experience in international trade and entrepreneurship who will discuss professional and commercial opportunities in international business, the challenges they face, and possible solutions for building a more inclusive international business community.
Additional topics included are:
How to protect your business against foreign buyer nonpayment.
Ways to access pre-export working capital to unlock the cash flow needed to fulfill sales orders.
Government programs available to support farmers as they begin or expand their exporting journey.
A panel discussion about how farmers and small businesses can explore the international marketplace and export their products worldwide.
Hear from Advocate for Black Farmers

Our featured group of panelists includes John Wesley Boyd, Jr., a fourth-generation farmer and civil rights activist, who is the Founder and President of the National Black Farmers Association.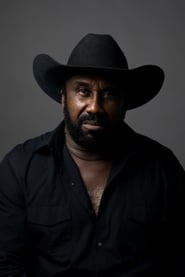 John W. Boyd Jr.
Other speakers will be:


Karen Brewer Boyd, President, Association of American Indian Farmers.
Aerek Stephens, Export Finance Manager, EXIM.
Tammy Maxwell, Acting Vice President of the Office of Small Business, EXIM.
Edens Duphrens, Business Development Specialists, EXIM.
Maria Dorsett, Agricultural Marketing Specialists, USDA.
For nearly 87 years, EXIM has supported U.S. exporters by "leveling the playing field" and mitigating the risk of non-payment.
Space is limited, secure your seat for this informative event!