In 1972, a mutual love for collecting antique fire helmets led to a lifelong friendship and business venture between two young California fire captains, Ronny Coleman and Ray Russell. The pair established Phenix Technology Inc., which has been manufacturing high-quality, American-made helmets and equipment for firefighters and first responders from the company's headquarters in Riverside, California, for nearly 50 years.
Despite the company's success, Phenix recognized it was leaving a substantial market untouched — the international market. At the time, international sales comprised a small percentage of overall sales, and the company had only one international distributor. But since more than 95 percent of the world's consumers reside outside the United States, Phenix knew that needed to change.
Overcoming the Fear of the Unknown
The small business began learning about international sales and global trade by utilizing services provided by the U.S. Commercial Service, Riverside County, and the Export-Import Bank of the United States (EXIM).
"One of the biggest concerns with entering territories you are unfamiliar with is the fear of the unknown," said Melisa Sanchez, chief transformation officer for Phenix, who spoke during an EXIM webinar. "In the international arena, fear is even greater when it comes to financial stability. It's more common to hear about the few times that something went wrong, rather than the many times it goes right."
To ease the fear of nonpayment, Phenix turned to EXIM's Export Credit Insurance in 2015. The company started by obtaining express insurance, which Sanchez said was easy to establish and maintain. As the business grew, it converted to a multi-buyer policy that allowed greater flexibility to offer credit terms to its customers. That gave Phenix the peace of mind to find and establish new international distributors. The company's insurance is facilitated by EXIM broker Meridian Finance Group.
"Getting paid can be one of the biggest concerns when you're new to exporting," Sanchez said. "Being able to offer prepay terms enabled much of our growth."
During an EXIM webinar, Melisa Sanchez discussed how exporting enabled Phenix Technology to grow its revenues. You can listen to her comments here.
Exporting Leads to Increased Revenue and Additional Jobs
As a direct result of increasing its exporting business, Phenix quickly grew its global distributor network and continues to onboard additional distributors. That has translated into increased sales and revenues for Phenix, plus it supported additional employees and expanded benefits.
Phenix exports its safety equipment worldwide to countries including Canada, Colombia, Chile, and the United Arab Emirates. And while the pandemic impacted its international efforts, the strong exporting relationships the company had previously built have allowed for a rapid recovery.
"We've grown our staff by over 200 percent and currently have several openings," Sanchez said. "The company was able to increase pay and offer benefits — including medical, dental, and life insurance along with profit sharing and a 401k plan — where previously there were no benefits."
In addition, Phenix increased the number of suppliers in Southern California, most of which are in the Inland Empire. "Many of these suppliers have added to their staff as well to keep up with our demand," Sanchez said.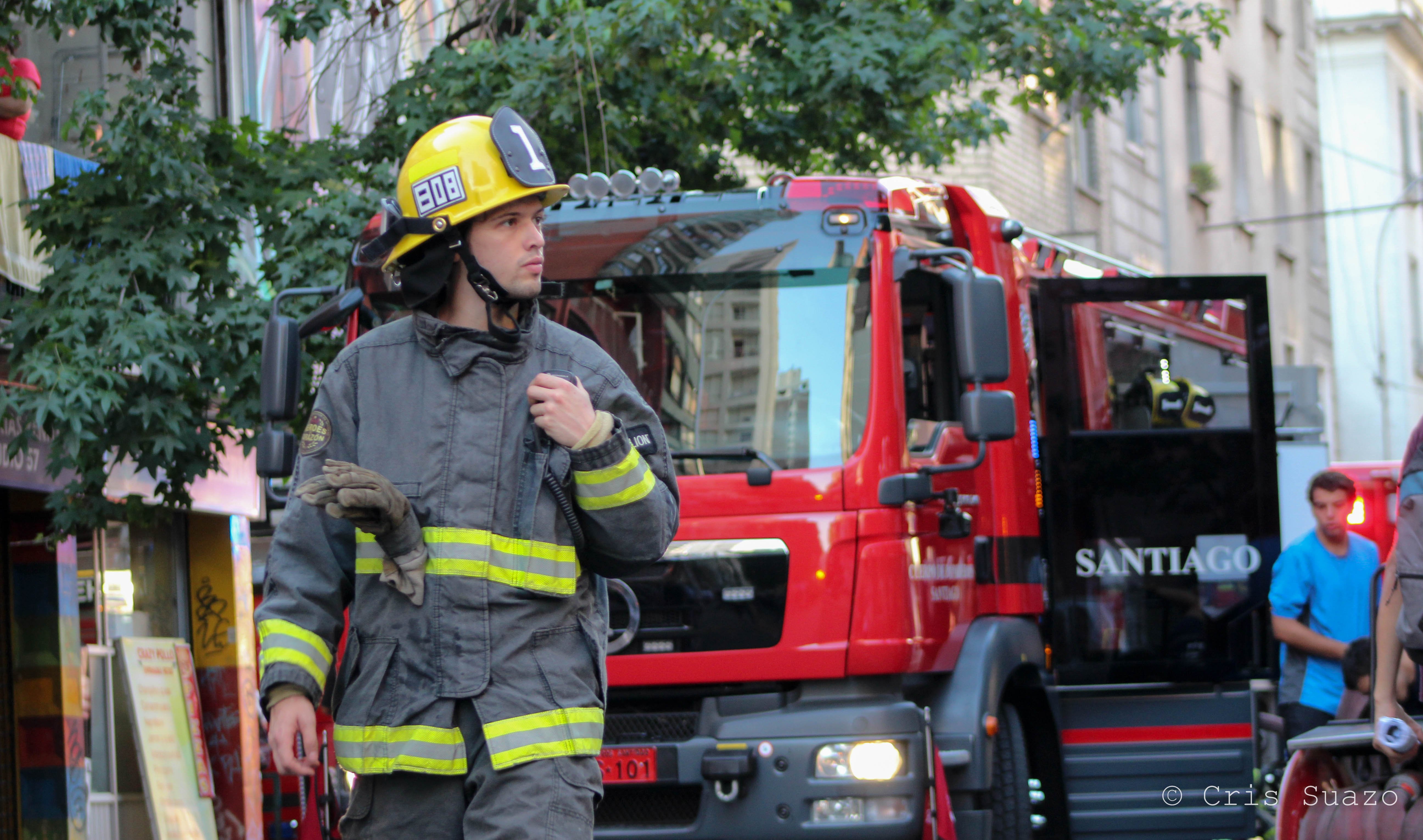 Firefighters in Chile are among the international clients who use Phenix Technology's equipment.
Exporting Can Be a Game Changer for Any Small Business
Throughout its growth, Phenix has remained a family business at heart — underscoring that the company's helmets have always been made for firefighters, by firefighters. Other small businesses can replicate that exporting success in their own operations. Sanchez advises finding a mentor, asking questions, and learning about the services available to assist beginning exporters.
"If you haven't begun exporting, or are not yet taking advantage of the services, let me assure you that they are definitely worth it," she said. "It has redefined our business and offered security we wouldn't have had otherwise. Reach out to EXIM and find out which services are right for you. You have nothing to lose — and it can prove to be a game changer."
To find out how EXIM can help your business compete in the global marketplace, schedule a free consultation with an EXIM trade finance specialist.