In October, the nation marks National Disability Employment Awareness Month by paying tribute to the accomplishments of Americans with disabilities and reaffirming the commitment to ensure equal opportunity for all citizens. This year's theme, "Disability: Part of the Equity Equation," celebrates the essential role individuals with disabilities play in the workplace.
According to the most recent U.S. Census Bureau data, more than 40.8 million Americans have a disability. To underscore that disability has always been part of the rich diversity of our nation and our workforce, EXIM President and Chair Reta Jo Lewis is presenting a special message from EXIM.
"October is Disability Employment Awareness Month, which provides us with an opportunity to reflect on the importance of ensuring that people with disabilities have full access to employment and community involvement," Chair Lewis said. "Here at the Export Import Bank of the United States, we commemorate the many contributions people with disabilities make to America's workplaces and economy every day."
EXIM President and Chair Reta Jo Lewis celebrates Disability Employment Awareness Month. You also can view her message here.
Celebrating the Vital Contributions of America's Workers with Disabilities
The roots of National Disability Employment Awareness Month date to 1945, when Congress declared the first week of October to be "National Employ the Physically Handicapped Week," according to the Library of Congress.
In 1962, the word "physically" was removed to acknowledge the employment needs and contributions of individuals with all types of disabilities. In 1988, Congress expanded the week to a month and changed the name to National Disability Employment Awareness Month. Then in 1990, Congress passed the Americans with Disabilities Act (ADA) , which guarantees access and prohibits discrimination based on disability.
In proclaiming this year's National Disability Employment Awareness Month, President Biden noted that although Americans with disabilities are especially productive and motivated workers, they still have a harder time getting jobs, promotions, and fair pay.
"This month, let us acknowledge workers with disabilities who make our communities, our economy, and our Nation stronger. Let us continue the legacy of generations of disability rights activists who have fought for equal employment opportunities, integrated workplaces, and equal pay for equal work. Let us deliver the promise of America to all Americans," the President said.
In her comments, Chair Lewis underscored EXIM's commitment to diversity, equity, and inclusion: "EXIM is following the President's lead and making equity our priority."
Resources to Help Disabled-Owned Businesses Compete Effectively
National Disability Employment Awareness Month is led by the U.S. Department of Labor's Office of Disability Employment Policy, highlighting the contributions to the nation's economy made by workers with disabilities and showcasing supportive policies and practices that benefit both workers and employers.
"A strong workforce is the sum of many parts, and disability has always been a key part of the equation," said Assistant Secretary for Disability Employment Policy Taryn M. Williams. "People with disabilities make up a wonderfully multifaceted group. By recognizing the full complexion of our community, we can ensure our efforts to achieve disability inclusion are, in fact, truly inclusive."
According to the U.S. Census Bureau, more than one in 10 Americans have a disability:
The U.S. civilian noninstitutionalized population with a disability during the five-year period from 2016-2020 totaled 40.8 million people — or 12.7 percent of the population.
That includes 7.7 million people who are employed.
Additional research has shown that more than 1.8 million Americans with a disability own small businesses, but they must overcome unique barriers to compete alongside their non-disabled counterparts in today's business world.
That's where EXIM's Minority and Women-Owned Business Division (MWOB) comes in. The MWOB team works closely with organizations that have a minority trade focus, to help spread the word about EXIM financing and create opportunities for export-ready U.S. businesses that are owned by minorities, women, veterans, and individuals with disabilities.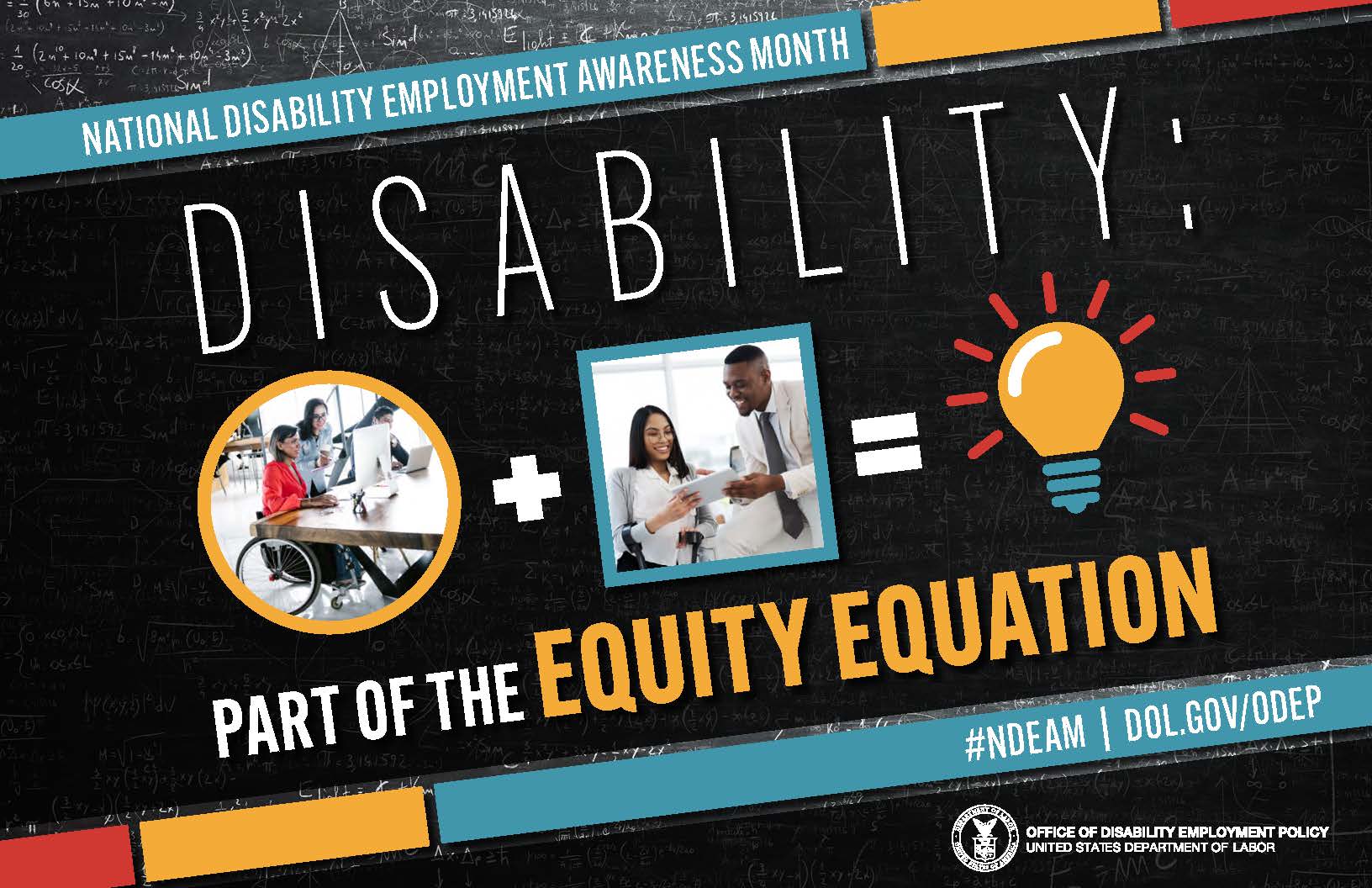 To find out how EXIM can help your business compete globally, schedule a free consultation with an EXIM trade finance specialist and launch your export journey today.