World Fisheries Day, celebrated annually on November 21, is dedicated to highlighting the critical importance of healthy ocean ecosystems and to ensuring sustainable stocks of fisheries around the world. At the same time, dietary guidelines suggest that including fish and shellfish in your diet can promote a longer and healthier life.
With those objectives in mind, EXIM is pleased to support U.S.-based fisheries who are implementing these principles worldwide, exporting their products to feed families around the globe while focusing on harvesting fish and seafood through sustainable practices.
In return, buyers are biting, as global consumption of seafood increased to roughly 45 pounds annually per capita in 2019. The U.S. fishing and seafood sector has generated more than $200 billion in annual sales and supported 1.7 million jobs in recent years, according to NOAA Fisheries.
Kentucky Company Tackles Environmental Challenge with Creative Exporting Plan

Two Rivers Fisheries, established in 2012, processes and exports several varieties of fish from the Mississippi River and nearby tributaries. The minority and woman-owned company based in Wickliffe, Kentucky, was founded with the goal of converting an invasive species into an innovative food source — turning an environmental problem into an exporting opportunity. Earlier this year, Two Rivers was recognized by EXIM as a 2021 Exporter of the Year.
After being involved in seafood and export-import industries for many years, entrepreneur Angie Yu recognized an untapped export opportunity. While the increasing population of Asian carp posed a problem in the Mississippi River ecosystem, she knew a market existed in countries where the fish is a delicacy.
In 2020, Two Rivers turned to EXIM's export credit insurance to mitigate the risk of nonpayment, which allowed the company to focus on increasing production and meeting customer needs. Since then, EXIM has supported more than $335,000 of the company's exports. The company's insurance is facilitated by EXIM broker Trade Acceptance Group.
Two Rivers is now the largest U.S. exporter of Asian carp, shipping its products to nearly a dozen countries in Asia, Europe, and the Middle East, with plans to expand into Africa and the Caribbean. As a result of those exports, the company has created new markets for local fishermen near the company's headquarters.
"When I learned about EXIM's export credit insurance, I knew it could help me a lot," said Angie Yu, President and Founder of Two Rivers. "This gave me the confidence to keep working with new larger companies and enter new markets. If I ever had a problem with nonpayment, EXIM was there to help me out."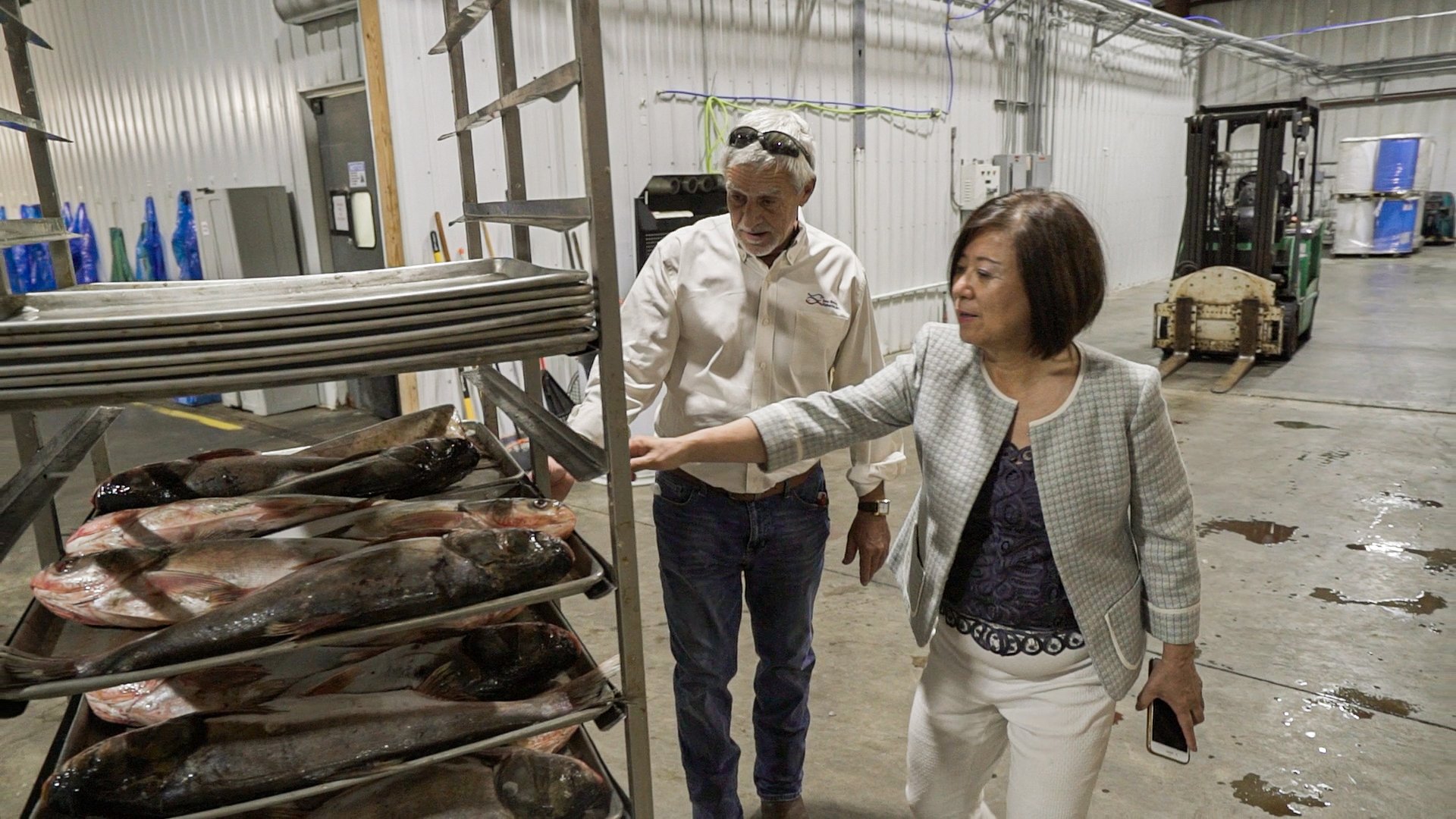 Two Rivers Fisheries President and Founder Angie Yu with General Manager Jeff Smith
New Jersey Company Uses Exporting Strategy to Reel in a Global Brand
Lund's Fisheries is a family-owned small business founded in 1954. Headquartered in Cape May, New Jersey, it operates sustainable fishing operations on both the East and West coasts. It purchases, produces, and distributes nearly 85 million pounds of fresh and frozen seafood annually, working with 45 fishing vessels.
When federal regulatory changes increased the size of U.S. fishing areas, the resulting harvest surpluses meant that Lund's had an increased supply of product available for purchase. So the company worked with EXIM to create an exporting strategy to support its global growth initiatives.
Lund's Fisheries turned to EXIM's export credit insurance to offer customers 60-day credit terms while also mitigating the risk of nonpayment. The support helped the company increase revenues and expand into markets worldwide.
As a result of this collaborative relationship, Lund's Fisheries has built a globally recognized brand. The small business ships to approximately 30 countries, and exporting accounts for approximately 20 percent of its revenue. The company directly employs approximately 300 people, and it supports thousands more jobs through the supply chain. Since 2014, EXIM has supported more than $45.5 million of the company's exports. The company's insurance is facilitated by EXIM broker Meridian Finance Group.
"Lund's business was expanding, and we were concerned about the issues of going global, so we were able to partner with EXIM to get that confidence level and that comfortable feel that we could continue to grow and extend terms," said Matt Viall, CFO of Lund's Fisheries.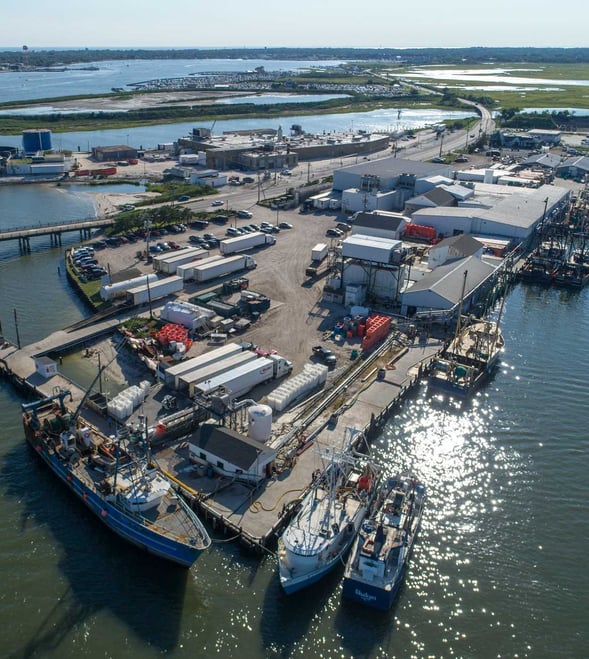 Lund's Fisheries waterfront facilities in Cape May, New Jersey
To find out how EXIM can help your company cast a net in the global marketplace — schedule a free consultation with an EXIM trade finance specialist.