Dynamic Seal and Gasket Inc. (DSG) has been providing the highest quality parts for the heavy-duty machinery market worldwide since 1996. The small business has grown steadily every year — even during the COVID-19 pandemic — maintaining a consistent focus on future expansion.Originally located in Georgia, the company has been headquartered in Sparks, Nevada, since 1999. With revenues averaging $3-$10 million annually, DSG works with engine manufacturers and has developed an extensive line of replacement parts for well know companies including Caterpillar, Cummins, Navistar, Detroit Diesel, and Komatsu.
Exporting has been central to DSG's growth strategy. The company has established relationships in more than 40 countries and maintains offices in seven countries, including Argentina, Colombia, Ecuador, Italy, and the United Arab Emirates — with plans to open a Singapore office in 2022. DSG has relied on trade financing tools from the Export-Import Bank of the United States (EXIM) since 2015 to support its international sales.
That has allowed the company to flourish, despite the challenges caused by the pandemic. "We couldn't have done that without the help of EXIM Bank," said Karen Brown, who oversees the company's USA branch headquarters accounting office.
Creating Mutually Beneficial Finance Solutions
COVID has affected the trade market worldwide, and that's had a huge impact on the DSG's ability to ship its products to international customers, Brown explained. Like many companies, DSG has faced problems with freight issues stemming from congested ports, trucker shortages, and other supply chain problems. The resulting delays in receiving parts have led to delays in getting shipments to its customers.
In addition, the changing COVID landscape worldwide has presented another layer of challenges. For instance, Brown said, the company has had products ready to ship to a specific customer but couldn't send them because that country was shut down due to covid restrictions.
So DSG has worked with EXIM, using Export Credit Insurance to create solutions that protect the small business while also giving its customers time to pay. The company's policies are facilitated by EXIM broker Provident Traders Inc. of Philo, California.
"We've been able to work with our customers on some of those delays so that they don't default on their policy, and it's really been beneficial because some countries will not even allow a customer to pay unless they've received the goods," Brown said.
Strengthening Connections with Customers Worldwide
Working with EXIM has allowed DSG to strengthen relationships with its clients, offering increased credit limits to existing customers and larger distributors, while establishing rapport with new customers.
"We've had one claim in the whole time that we've been with EXIM Bank, so it's definitely limited our risk," Brown said. "It's always been a very positive experience. It's definitely had the most major impact on our growth as a company."
The company also has been able to use its foreign accounts receivables as collateral to obtain a line of credit with an EXIM Working Capital Loan Guarantee.
In addition, Brown pointed out that international customers respect financing supported by EXIM and honor the terms.
"EXIM Bank has a reputation worldwide and that really helps when it comes to collection. … It works like magic. You don't have to fight with a customer to get paid. EXIM Bank has been fabulous," said Brown, who discussed DSG's exporting journey during a recent EXIM webinar. You can view the event here.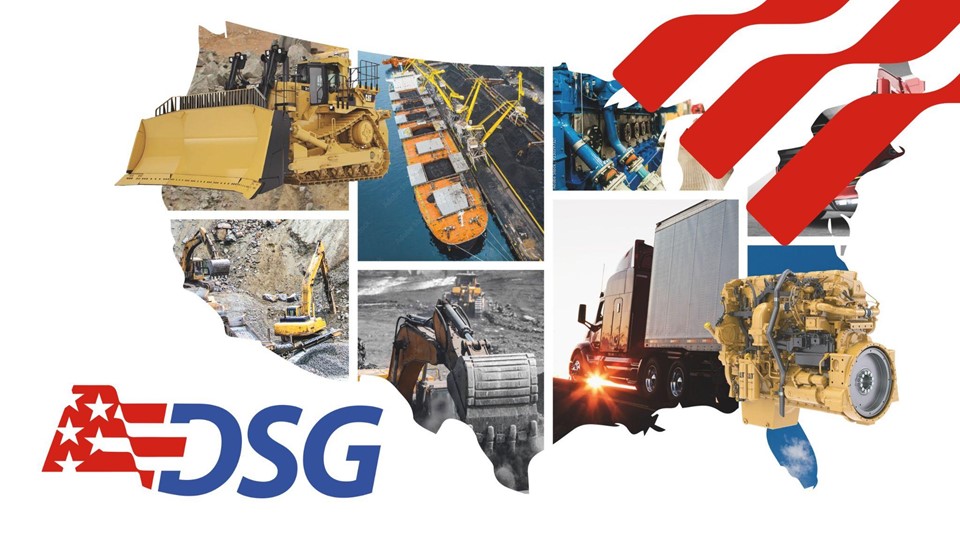 To find out how EXIM can help your business compete in the global marketplace, schedule a free consultation with an EXIM trade finance specialist.