The Board of Directors of the Export-Import Bank of the United States (EXIM) recently approved the first transaction authorized under EXIM's Make More in America (MMIA) Initiative — to Aquatech International, a minority-owned small business headquartered in Canonsburg, Pennsylvania.
The new initiative is a tool designed to unlock financing for American manufacturing, strengthen America's global competitiveness, close critical supply chain gaps, and support American jobs. It works by making EXIM's existing medium- and long-term loans, loan guarantees, and insurance available for export-oriented domestic manufacturing projects. This initiative, which was approved by EXIM's Board of Directors in 2022, is part of a whole-of-government effort to strengthen America's supply chains.
In the case of Aquatech, EXIM's Board approved a direct loan for more than $4.7 million that will support the purchase of services and laboratory equipment to modernize and expand the company's existing laboratories at locations in Pennsylvania and Wisconsin. The transaction also will support 10 construction jobs and 8 new jobs at Aquatech, allowing the small business to compete for significant contracts supplying foreign and domestic lithium extraction projects.
"We are thrilled that Aquatech, a small business with more than 25 years of history with EXIM, is the first company we are able to support under the Make More in America Initiative," said EXIM President and Chair Reta Jo Lewis. "Supporting companies looking to expand their domestic manufacturing capabilities is not only a critical step to ensure they can grow through exporting, but also strengthens our supply chains and brings good paying jobs back home."
Aquatech Executive Chairman Venkee Sharma discusses how exporting has helped his company grow and support customers worldwide. You can also view the video here.
Support for Companies of All Sizes
Aquatech manufactures water purification and treatment systems. A longtime EXIM customer, the small business has used several export finance tools — including Export Credit Insurance and Working Capital Loan Guarantees — to support exports to more than 60 countries on six continents.
"We are honored that Aquatech's growth plans will catalyze the Administration's Make More in America (MMIA) initiative as the first transaction under this vital initiative, and we applaud EXIM for providing critical tools for companies to grow exports, US jobs, and critical supply chains," said Venkee Sharma, Executive Chairman at Aquatech.
"Aquatech is committed to providing innovative technologies to accelerate the energy transition and support climate adaptation. This financing enables Aquatech to better support Critical Minerals (Lithium) and Electric Vehicle supply chains in the U.S. and globally, demonstrating the power of public-private coordination to strengthen American manufacturing competitiveness."
MMIA Provides a New Export Finance Tool

Many American manufacturers — especially small and medium-sized businesses — struggle to obtain the financing they need to compete for global sales. With a mission of supporting American jobs by facilitating U.S. exports, EXIM is ready to assist companies of all sizes and all types with export finance solutions that will help them grow.
The Make More in America Initiative complements EXIM's current products and services, providing access to capital needed to fill critical supply chain gaps. This new tool, which is open to companies in all sectors, will have particular focus on small business exports as well as exports that are environmentally beneficial or transformational.
In addition, EXIM's Minority and Women-Owned Business Division (MWOB) works closely with organizations that have a minority trade focus to create opportunities for U.S. companies that are owned by minorities, women, veterans, people with disabilities, and the LGBTQ+ community along with rural and startup businesses.
For more information about the Make More in America Initiative, please contact Domestic.Finance@exim.gov.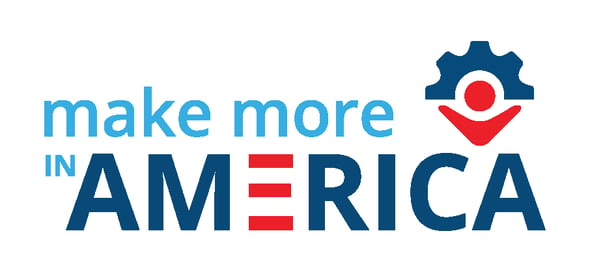 To find out how EXIM can help your business compete in the global marketplace, schedule a free consultation with a trade finance specialist and launch your export journey today.