The Country Commercial Guide (CCG) is a comprehensive report compiled from data collected by U.S. embassies and consulates worldwide on the economic, political, and market conditions of a specific country. Produced by the U.S. Department of Commerce's International Trade Administration (ITA), you select the country or geographic area you are researching, by making selections via various drop-down menus.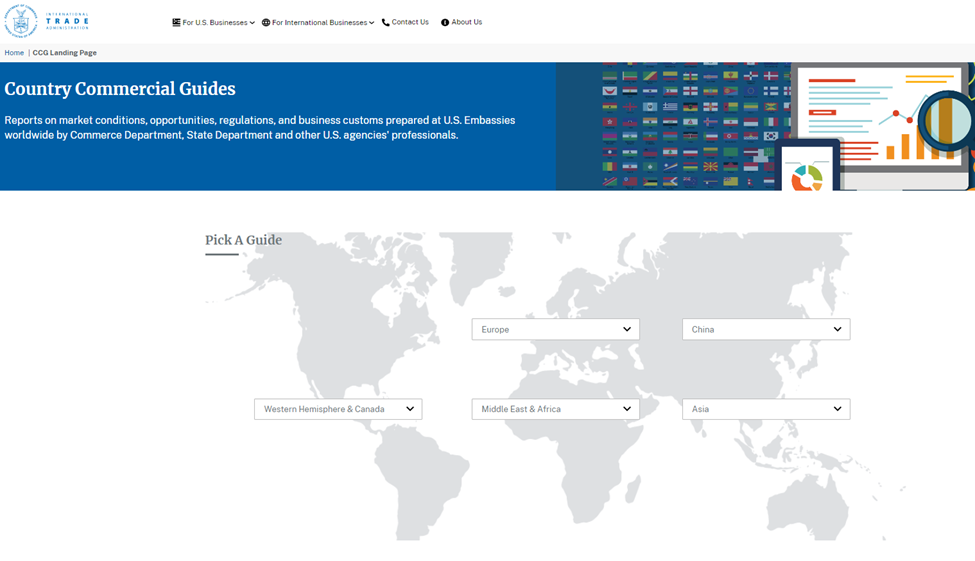 (CCG Landing Page (trade.gov))
If you are asking yourself the question "Why Go Global?" then the CCG is an essential resource for you to review before moving forward. The CCG is broken down by sections consisting of:
Market Overviews, Challenges, & Opportunities

Leading Sectors for U.S Exports & Investments

Customs, Regulations, & Standards

Selling U.S. Products & Services

Business Travel

Investment Climate Statement

Political & Economic Environment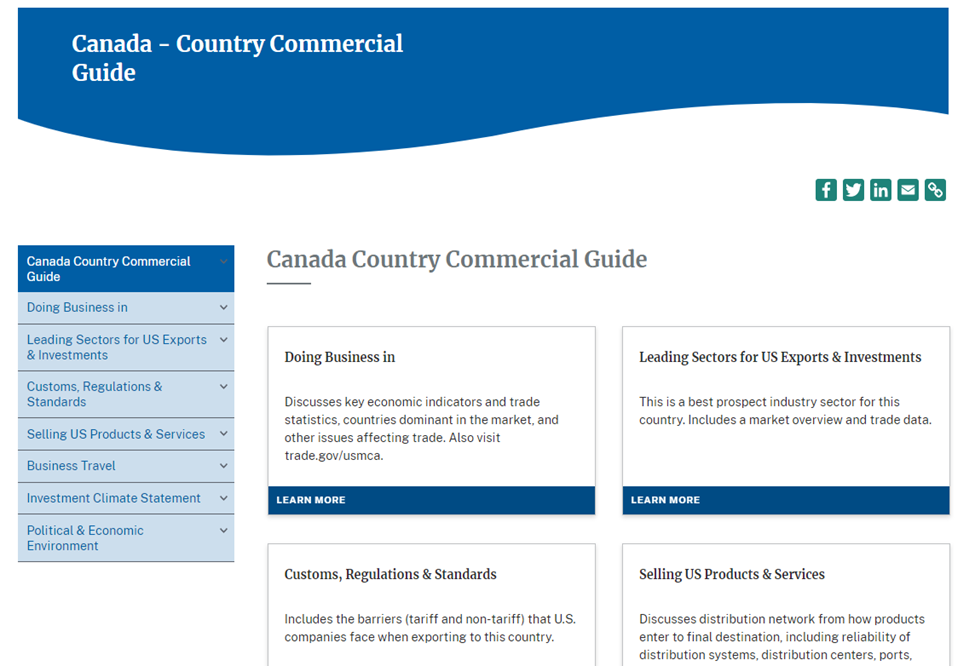 (Canada - Market Overview (trade.gov))
Each section includes articles, statistics, and relevant information on the country selected. Here are some examples of questions answered by the Country Commercial Guide in each respective section:
What is the forecast for the country's economic growth?
How do companies generally sell products into the country?
What trade barriers exist in the country?
What should I know about traveling to the country on business?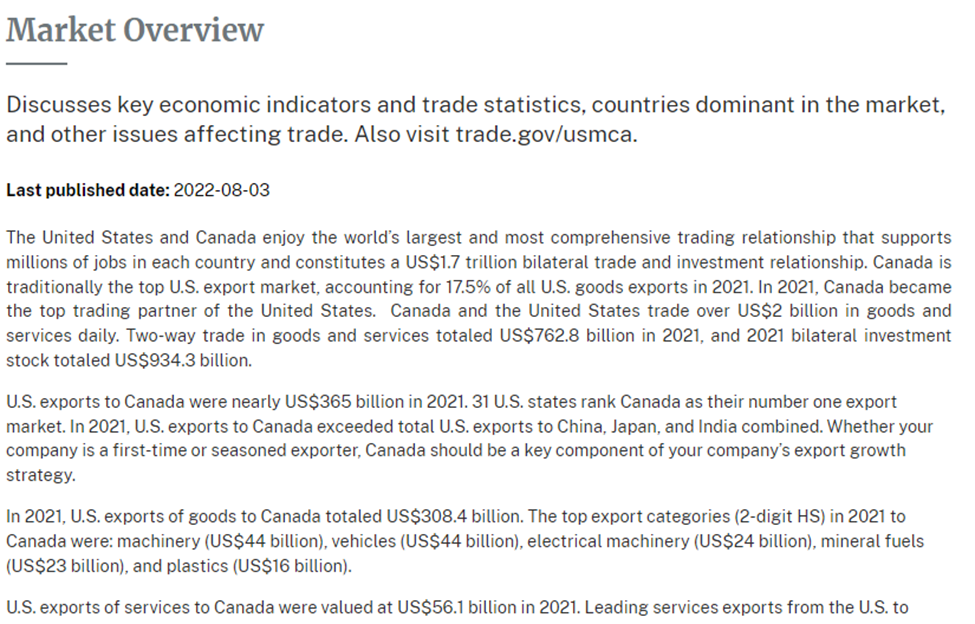 (Canada - Market Overview (trade.gov))
Being prepared and having a comprehensive export plan is the key to being successful with your global business. There are numerous resources available to help you construct that export plan, such as your local Small Business Development Centers. When you are ready to ship your product/services, being protected from the unexpected is just as important. The Export-Import Bank of the United States (EXIM) can provide you with "International Invoice Insurance" also known as Export Credit Insurance. For less than one percent of your total international invoice, you can protect your company from the risk of nonpayment. We encourage you to speak to a trade finance specialist for a free consultation today!